Carpets - Bournemouth's Premier Supplier
Many people would argue that you can't beat a carpet. It is the softest kind of flooring, the warmest and the most comfortable for the feet. True, it might also need the most maintenance in terms of cleaning and a very concerted response in the event of a spillage, but the comfort and style of a carpet make it the floor covering most people would enjoy having in their living rooms.
But when it comes to buying a carpet, there is the question of which type to choose. They can come in natural materials like sheep's wool, or synthetic fibres. Often they are a mixture of both. In addition to this, there are different styles, such as pile, twist and Berber, the last of which comes with looped ends.
Those considering the style of carpet may go for either a wool twist carpet, a wool Berber carpet or a pile carpet. Twisted carpets offer a blend of different fibres, which can help produce a mixed colour effect instead of a monotone. Fine pile carpet can also offer a denser surface for those who like a firmer carpet.
Berber is a very attractive material for some, with plenty of luxury and comfort. However, it also comes with one disadvantage with its looped fibre ends. These can easily snag a cat's claws.
So for those looking for a new carpet, there are a range of ways in which the manufacture, style and materials used can offer advantages of warmth, eco-friendliness, durability and colour. With so much variety, everyone should be able to find one that suits them.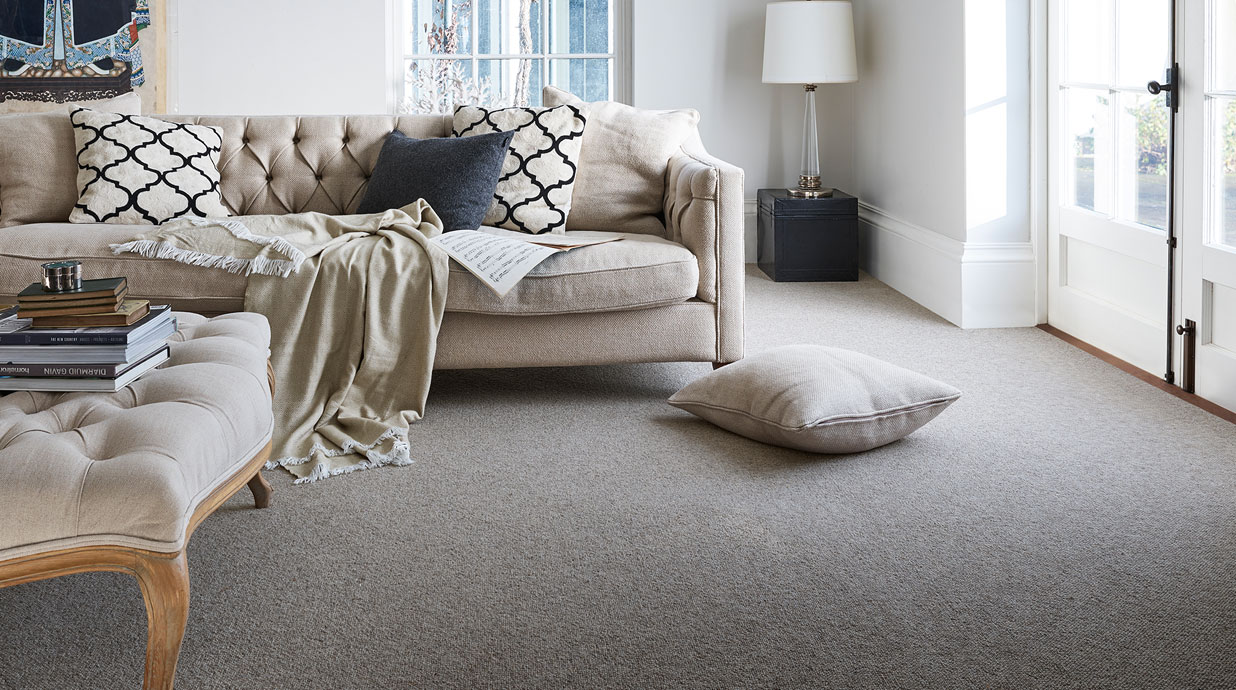 This is where the specialist knowledge of Floorstore Bournemouth can help as we will advise you on the best solution for you taking into account all the factors you need to consider such as use environment and budget. With our expert fitting team on hand to complete the process for you, the whole experience will be a pleasure from start to finish and you will not have to suffer the inflated prices and "non" discounts of the superstores.
You will see from the testimonials on the About Us page that we deliver what we promise - call us now and start planning for your new carpet.